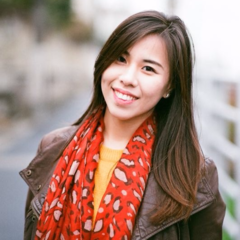 Sunny Sun
Roll with the punches!
Account and Planning Manager

Tokyo, Japan

Joined on 2016/01/04
Sign up to view full profile
Self introduction
グローバル事業開発を担当する中で、デジタルマーケティングに強い興味を抱き、知識を身につけ実務側へステップアップしてきた。B2Cマーケティングをベースに、法人向けの営業能力を積極的に身につけ、教育ITベンチャーのアルクテラス株式会社では、ピボットを柔軟で取り組み、SaaS(Software as a Service)営業と広告営業実務および海外チームのマネジメントを担当している。国内外の広報活動をしており、国際コンファレンスでパネリストとしての登壇もした。

Driven and motivated business developer and marketer with 3 years of experience, coordinating and implementing sales strategies in multiple markets. Successfully built 2 overseas markets without any ad budgets and started to gain overseas revenue through both providing SaaS to education institutes and selling ad packages to overseas advertisers.
Projects
A Case Study of Distributive Politics in Taiwan

A Case Study of Distributive Politics in Taiwan, the Relationships among Local Grants, Vote Rates and Local Factions.
Public Administration Division, Taiwanese Political Science Associate, Annual conference 2016.

2015-3 - 2015-11
Education
Geography/Political Science, International Relations Devision

GPA 3.81 / 4.3, Class ranking 6 / 58
‐Courses: Accounting, Statistics, Economics, Computer and Programming, International Laws, Cost and Benefit Analysis, Political Science etc.
-Project Research: "A Case Study of Distributive Politics in Taiwan, the Relationships among Local Grants, Vote Rates, and Local Factions."

2015-12

School of International Liberal Studies(国際教養学部)

Dean's List (Placed in the Top 10%)
‐Courses: International Economics, International Organizations, Theory of International Relations etc.

2014-08
Clubs/volunteering
Sun Flower Kids Volunteer Club

Planned and Held regular weekend activities for elementary school students in rural area.

2011-11 - 2013-6

新宿子ども会

Volunteered to hold activities for kids with mental-health problem.

2014-4 - 2014-8
Languages
English

Professional

Mandarin

Native

Japanese

Professional

Taiwanese

Professional
Certificates
TOEIC 985

2015-4

JLPT N1

2014-7

ILETS 7.0/9.0

2012-10
Recommendations
No recommendations